To help make a donation
Star and Gabriel are with us!

Make a donation using
a credit card
Support the cause
Support our animal rescuing efforts "Star and Gabriel are with us!"
Dear friends, here are our Sweeties! The campaign lasted over a month - and here is a furry, winter baby! Star and Gabriel are already with us. We were charmed by both of them, although Gabriel is no longer as tiny as he was when we took him photos - he is an adorable pony.  His rascal character also needs to be mentioned 🙂

Thank you from the bottom of our hearts for saving them!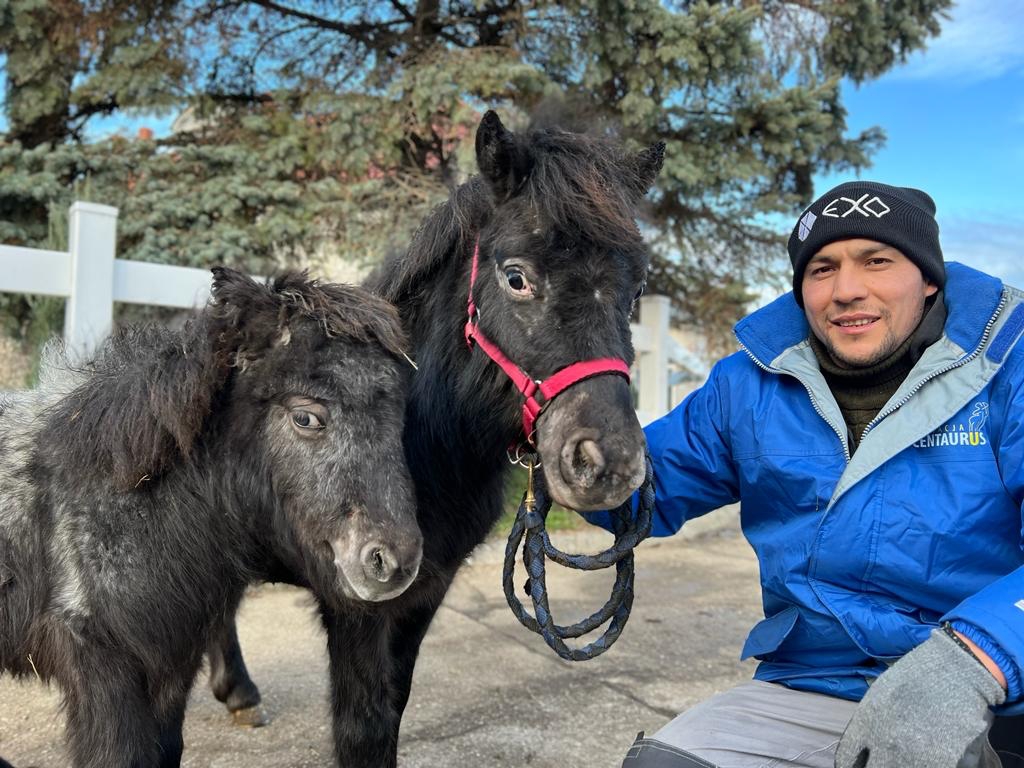 Centaurus Foundation
Bank accounts
Centaurus Foundation
ul. Wałbrzyska 6-8
52-314 Wrocław
Poland
You can support our activities by making a donation!
BPKOPLPW PKO BP 15 1020 5226 0000 6002 0220 0350
For payments from abroad:
Swift/Bic: BPKOPLPW
IBAN: PL15102052260000600202200350
BANK ADDRESS
PKO BP Odział I we Wrocławiu
ul. Wita Stwosza 33/35
50-901 Wrocław
Poland
For payments from abroad and virtual adoptions:
(Raiffeisen Bank):
PL36 1750 1064 0000 0000 2257 6747 (donations in PLN)
PL17 1750 1064 0000 0000 2257 6798 (donations in EUR)
---